0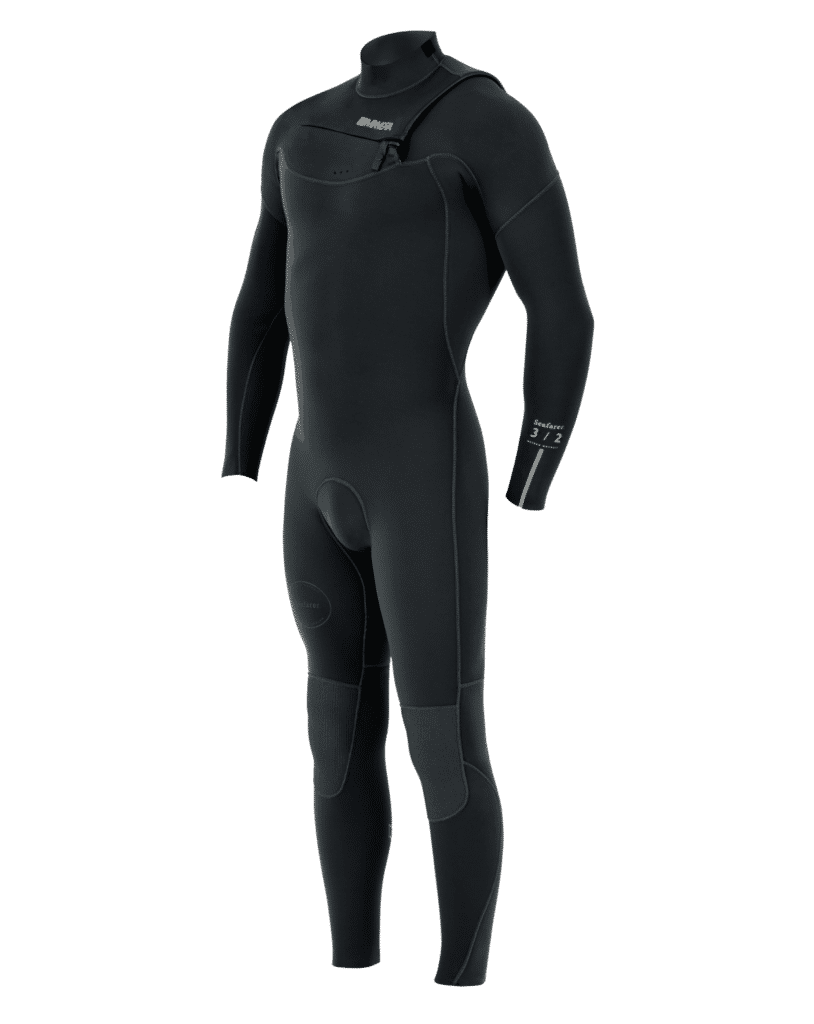 Manera Seafarer 3/2 Front Zip
XS
The Seafarer 3.2mm is a high quality summer wetsuit that is built with the same materials as a winter wetsuit. It'll enable you to use it throught chilly mid-season days. The SEAFARER brings us back to the essentials of what makes a good wetsuit, nothing more, nothing less: warmth, stretch, durability. It's a no-bullshit wetsuit with Manera's renowned fit and construction. If you are looking for a high-performance wetsuit at an affordable price, this is the right choice.
En bref
X10D fleece Plus
GBS Seams
Strategic structure
Designed in 3D
Fusion cut
Spécifications
Gamme

homme

Taille

XS

Hauteur

165-170 cm

Poids utilisateur

56-64 Kg

Tour de poitrine

87-92 cm

Tour de taille

72-77 cm

Marque

Manera

Spécificité

Front Zip
Description
X10D fleece Plus
The X10D fleece offers good thermal insulation all around the chest. It is 22% lighter than a classic jersey, which provides a great comfort/lightness once on the water.
GBS Seams
The neoprene layers are glued together and then « blind-stitched » (the needle does not go through the neoprene layer completely). In addition to being 100% waterproof, this type of stitching offers a high level of flexibility.
Strategic structure
Some areas are very sensitive to friction, tensions and tearing. All MANERA wetsuits have been designed with a demanding brief including:
. Avoiding seams in tensions area, to maximize flexibility and strength.
. Making sure the seams are stretched vertically and not sideways.
. Removing seams from friction areas, which avoids rash and increases stretch capacity.
. Reinforcing strategic parts and panels right where it needs to be.
Designed in 3D
When the industry standard is to develop 2D patterns and try to fit it on a 3D body, we decided to break new ground and take the opposite direction. We use computer design to model good-fitted wetsuits in 3D, then we employ an innovative software that converts it into a precise 2D pattern for the factory.
It creates a natural, second-skin fit that makes the MANERA wetsuits stand out.
– A GOOD FIT MEANS EVERYTHING –
Warmth: No water entry, no air pocket.
Durability: The neoprene is only stretched when moving.
Comfort: No over tight areas, comfortable armpits/crotch.
Style: Folds will never be fashionable.
Fusion cut
The different neoprene layers are fused on the tips of arms and legs to make it thinner and more aesthetic. It protects the inside neoprene foam (AIR FOAM) by covering it.