0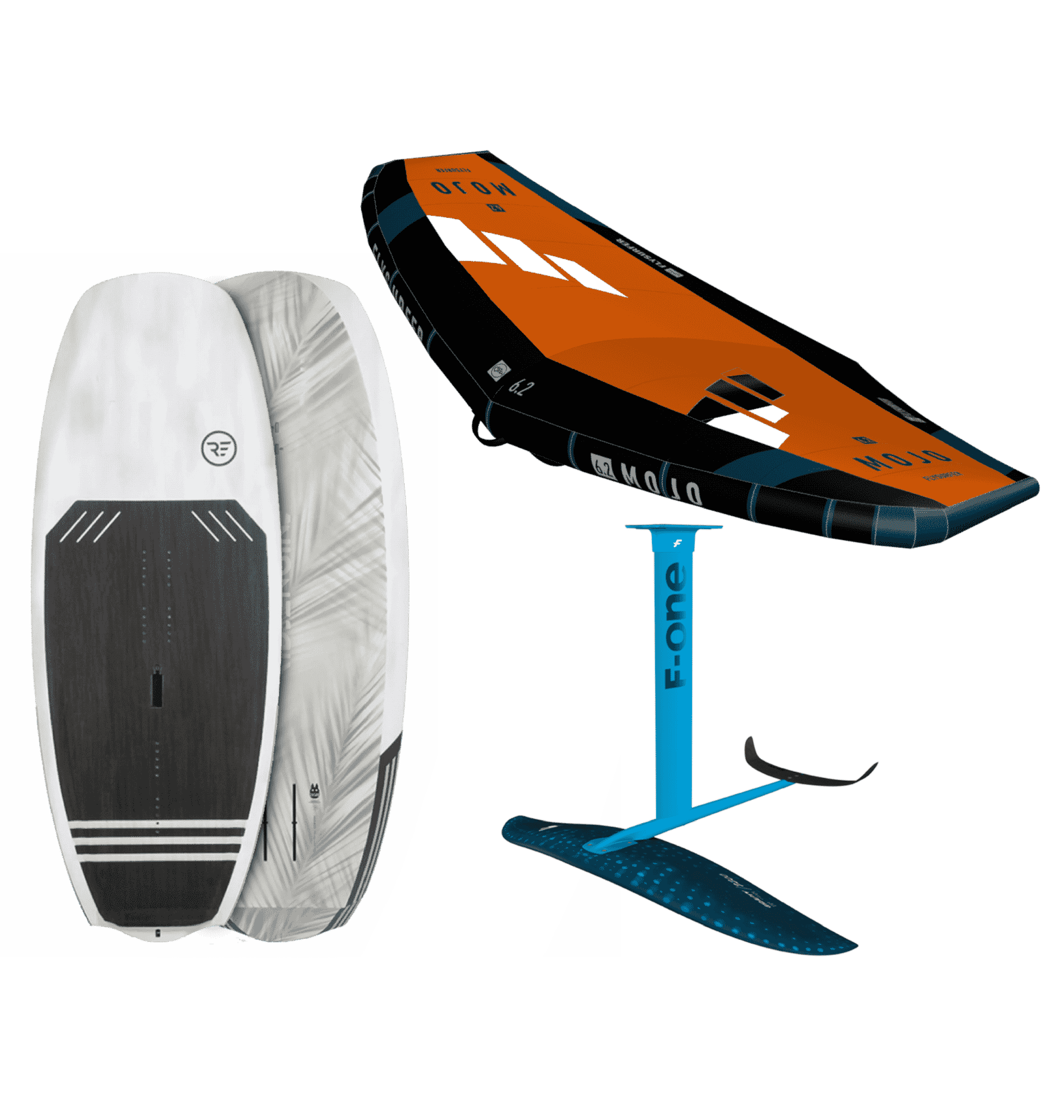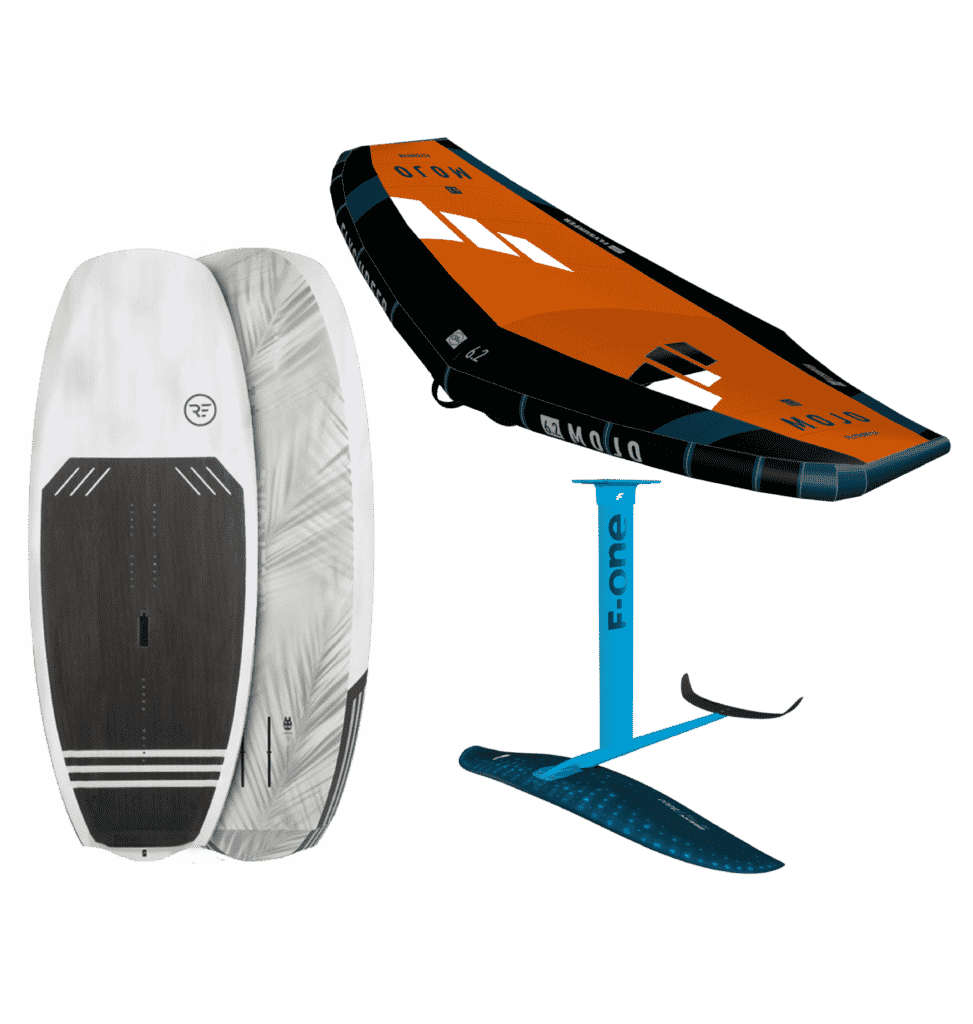 Pack Wing Foil Flysurfer Mojo + Ride Engine Moon Buddy + F-One Gravity FCT 2200
We offer you a Wing pack for beginners which is composed of an efficient Flysurfer Mojo kite, a Ride Engine Moon Buddy board and a F-One Gravity FCT 2200 foil.
In brief
Pack containing a Flysurfer Mojo wing, a Ride Engine Moon Buddy board and a F-One Gravity FCT 2200 foil
Responsive and balanced Flysurfer Mojo kite
Ride Engine Moon Buddy board ideal for beginners
F-One Gravity FCT 2200 foil with lots of lift
Description
The Flysurfer Mojo turns your free time into pure fun! This highly efficient wingsurfer has only one mission: to maximize your time in the water! It reacts to your movements in a powerful, balanced and energy-efficient way.
The F-One Gravity 2200 FCT is an intuitive foil to use. It generates progressive lift so you can keep your balance easily. The wings are designed to be easy to maneuver, which makes them very good surf wings.
The dimensions of the Gravity have been optimised to provide sufficient lift to ensure that the foiling experience is enjoyed by as many users as possible. The drag has been limited to maintain an exceptional gliding sensation.
The Ride Engine Moon Buddy wing board has been fully optimized based on the Escape Pod's drag-reducing bottom contour design. With a reduced weight and a short nose, the Moon Buddy provides a stable platform to start with.